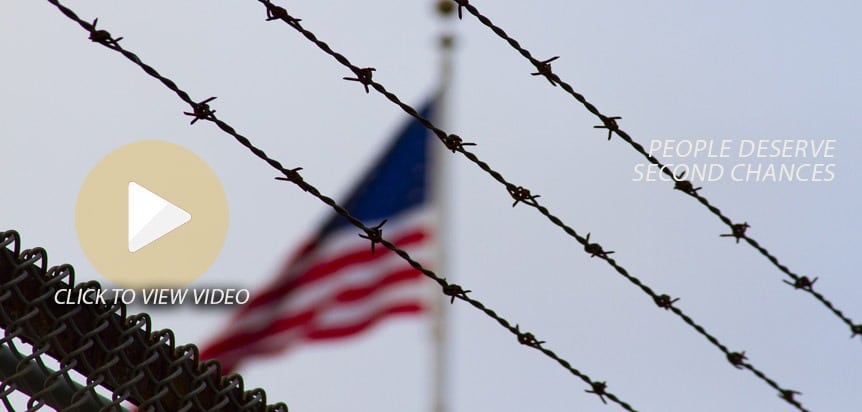 Overcoming Obstacles
This powerful video portrays lives of people who have made bad choices, yet they are not bad people. These are people who wake up in the morning desiring to become a better version of themselves. They want a second chance, yet there are obstacles they face as they seek to re-establish their lives living successfully on the right side of the law; obstacles that are sometimes created by the very communities in which they seek to reside.
The United States comprises 5% of the world's population yet 25% of the world's prison population. Today, one in 100 Americans are incarcerated, more than any other industrialized nation, the associated annual costs exceed $70 billion dollars and over 95% of those incarcerated will be coming back. Once released, they may have a crushing load of burdens to overcome in an effort to establish a life for themselves as well as their families outside the walls. Opportunities can become scarce or even inaccessible to those who have a record of felony conviction. Obtaining essentials such as housing and employment can become almost insurmountable because of the stigma attached to affiliation with the criminal justice system.
Many returning citizens are asking for a second chance. America was founded by people who came here for a second chance. When reintegration is successful, an ex-offender becomes a tax payer rather than liability, provider and parent(s) to their children and upstanding community members. When this happens, everyone wins.