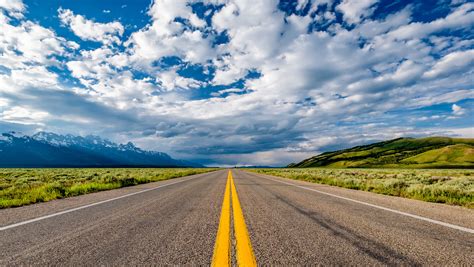 Staying on the Road to Recovery – by guest blogger Elijah Dawson
For people in recovery, a fresh start in life often means getting back into a career-focused mode, which might include taking on temporary jobs while searching for the perfect vocational fit. In addition to finding work you're skilled at, ensure you're in an environment that can help support your recovery and keep you focused on achieving your short and long-term goals. If you've been incarcerated and are making a new start, the Greater Gwinnett Reentry Alliance can be your advocate.
There are a number of places to find part-time, temporary, and gig job leads. Many online job boards have "gig" and "freelance" job categories, and you can easily upload a resume and apply for several jobs at once. You can also sign up for new job notices, delivered to your inbox daily. In addition, temporary employment agencies are another option, as are referrals from friends and family. If you're working with a probation officer or rehab counselor, they may also be able to give you direct referrals to industries and individuals who they work with on a regular basis.
A job that gives you flexibility will give you freedom to attend meetings as necessary, as well as apply for full-time work in your area of interest or expertise. This might include becoming part of the gig economy where you can take on work as needed to make ends meet. Maybe you drive rideshare, deliver food, or shop for others. Depending on where and how much you work, you should be able to generate a decent interim income while still having time to focus on your sobriety and your professional job hunt.
Tap into your professional skills, your education, or your hobby as a way to earn an income. You may be able to find work as a consultant, a tutor, a handyperson, a virtual assistant, or a pet sitter. You will be considered an independent contractor, and you may need to issue invoices and pay taxes on your earnings. Keep good records and have an invoicing process in place to ensure you're paid in a timely manner. A free invoice generator can let you customize premade templates with your choice of colors, fonts, and logo, and you can also download your invoices in your preferred format.
Attending regular meetings is likely part of your recovery program, and you can certainly inquire here about job leads and resources. Ask your group moderator in advance if there are resources for regulars that can help you find viable employment opportunities. According to American Addiction Centers, your sponsor can be another valuable resource, as they've likely assisted others in your situation and probably have an established support network they can help you tap into. If you don't have a sponsor, ask your group leader how to find one.
In addition to working with your sponsor and attending meetings, you'll want to ensure you're practicing good self-care measures, reducing stress, and eliminating temptations and the potential for relapse. Avoid socializing with people who might lead you into past bad habits, and avoid jobs that might put you in a position to backslide – like working as a bartender, or in a nightclub. If you are in need of help and aren't sure where to turn, FindTreatment.gov can help you connect with the appropriate substance abuse treatment center in your geographic region. Being in recovery is a healthy place to be. Focus your energy on rebuilding your mental, physical, and emotional health and wellness, and ask for help when you need it. Few people walk the path from addiction to recovery alone.
The Greater Gwinnett Reentry Alliance's mission is to build a bridge for formerly
incarcerated individuals to facilitate their successful reintegration into society. From housing resources and job development to transportation assistance and mentoring, GGRA provides hands-on support. Reach out today to learn more.