Membership
Individuals are encouraged to join GGRA as a member.

Official Reentry Partner
Organizations and corporations are encouraged to join GGRA as a partner.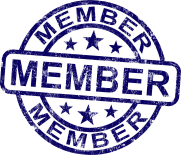 Your support makes it possible for us to bring resources together each month. It is through your generous contributions that we are able to connect returning citizens across the Greater Gwinnett area with the resources that they need.
Members are given priority registration to all GGRA events, including our monthly meetings and our Reentry Symposiums.  Members are featured in our monthly newsletter and given the opportunity to vote in elections and regarding any amendments to our By-laws.
To become a GGRA partner, please select the level that fits your organization and email the following form to info@gwinnettreentry.org: